With a .30 two stroke or a .40 four stroke it is docile and forgiving yet fully aerobatic and is an ideal follow on from a primary trainer for an early solo pilot.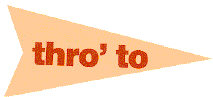 With .60 two stroke or .90 four stroke this aeroplane becomes a highly aerobatic and manoeuvreable stunt model. It demonstrates sensational vertical performance and superb low speed handling.
TWO VERSIONS
Available as Mark Three with 56" tapered wing for precision aerobatics and amazing manoeuvreability or Classic with 52" low aspect ratio wing for exceptional manoeuvreability and slow flying ability.
Manufactured and distributed by
CHRIS FOSS designs



OPTIONS
Wide chord ailerons
Flapperons
Airbrakes
Steerable tailwheel
Additional parts not included
TOP QUALITY QUICK BUILD
Ready made wing panels
Pre cut wood parts
Pre formed wire undercarriage
Moulded engine cowling
Self adhesive decals
Linkage and fittings pack
Comprehensive instructions
Ready built ARTF Wot4

Now Available